"The sound reproduction is amazing for its size and the piece itself is beautiful like a work of art."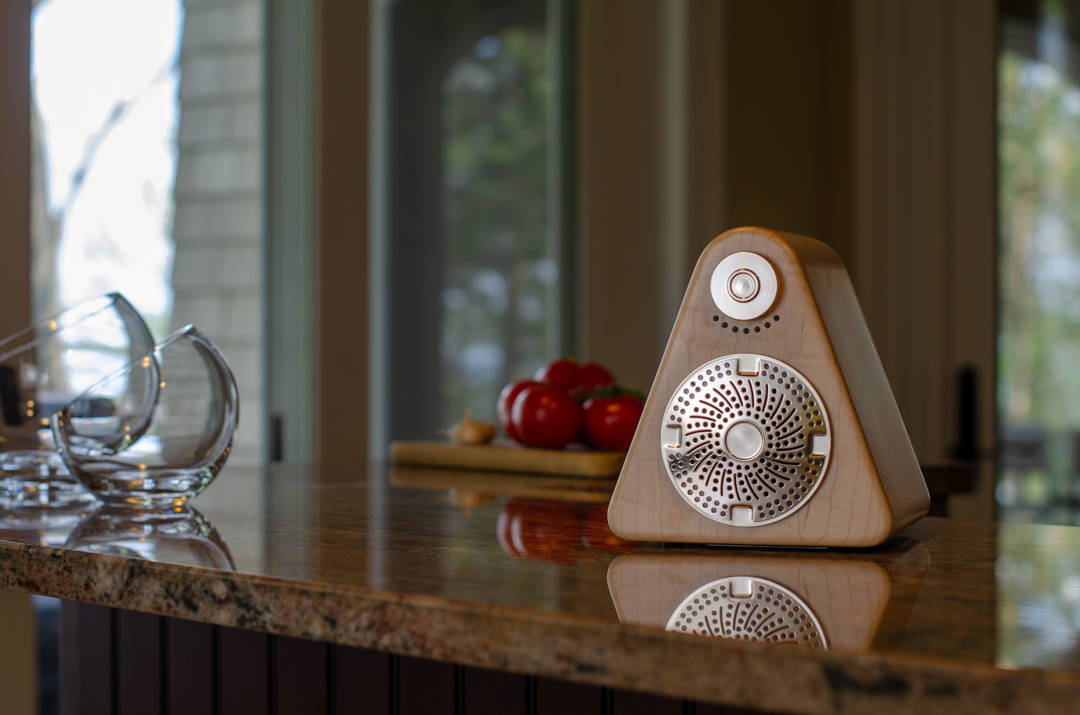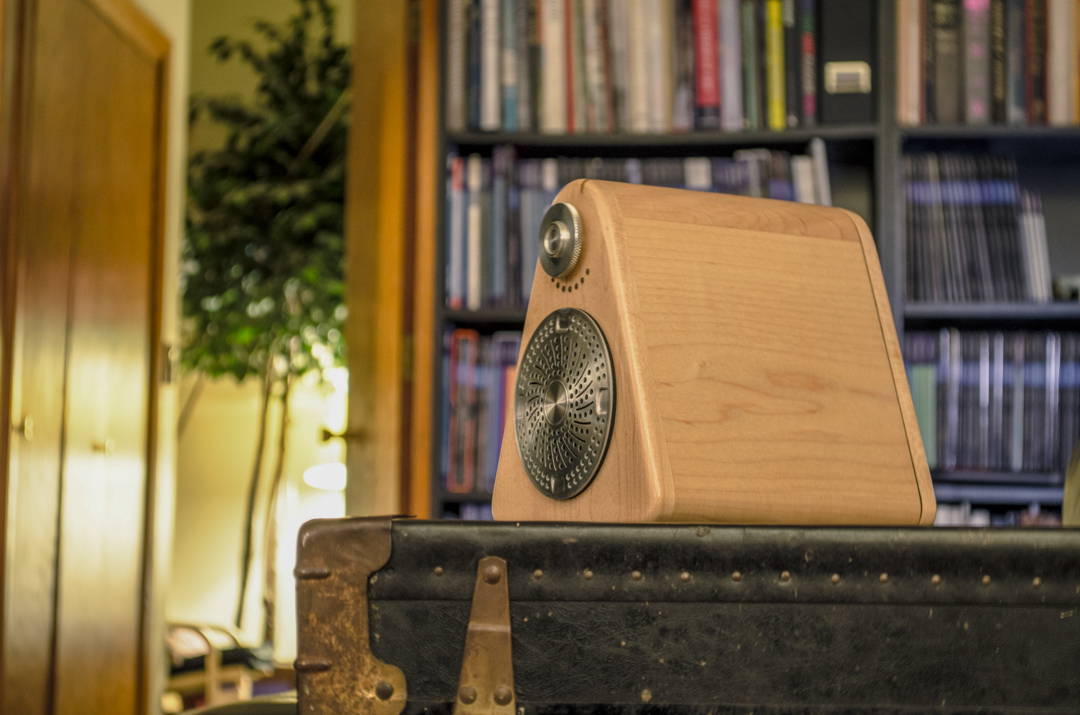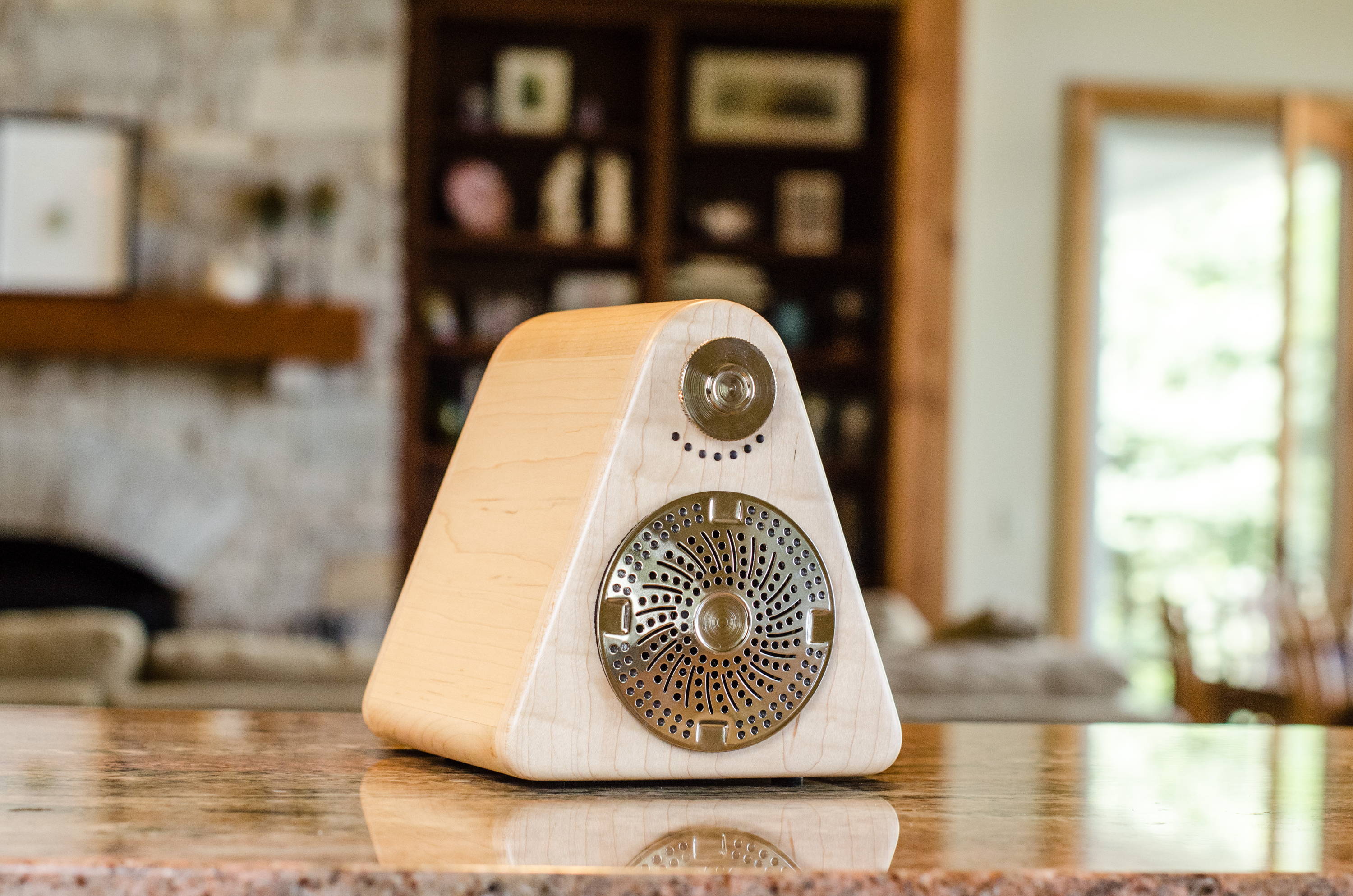 All of our S:Sone speakers are hand crafted right in the heartland of the USA - Princeton, Wisconsin. They are made to order and are labor intensive to craft. The wooden chassis are each individually crafted with a proprietary process, that we call - Craft Audio. The process typically takes 4-6 weeks, but we always are working to improve that.
An International Design Award in the Consumer Electronics category and numerous accolades from the press. Our Black Walnut speakers really – resonate. Don't be fooled with all the good looks... these beauties are engineered with a surprisingly robust set of tech specs and State of the Art Bluetooth.
I don't do corded... It really is just that simple.
The 90's called and they want their cords back. (Sorry you snobby audio people – I hate wires – and no I can't hear the difference of a FLAC file over these or a wire). Wireless and streaming music, is the future.
These are AptX high bit-rate, wireless goodness.
General:
Rechargeable Battery
15+ hour included
40+ Hour Extended (+$50 in cart)
Pure Walnut Cabinet
Interchangeable hardware (added cost in cart)
Input Options:
Bluetooth Single (v4.1)
Bluetooth Stereo (requires 2 S:Ones)
3.5mm Auxiliary Cable (wired)
Audio Specifications:
On-Board: Amplifier - 20w Class D
On- Board: Digital Signal Processor (DSP) and Digital to Analog converter (DAC)
Up to 96kHz
Speaker Specifications:
Transducer 1 x 3" Full-Range
Dual Neodymium Rare-Earth Magnet
4Ω Resistance
Dimensions:
Length - 7.375"
Width - 7.62"
Height - 7.5"
Weight - 3.2 lbs
Warranty:
5 -Year Mechanical & Electronics
3 -Year Battery Protection