Contact Us
Try looking up your question in our FAQ's, then reach out to us, if you cannot find the answers you need.
---
Have not found what you were looking for? Fill out the form and we will be in-touch.
Thanks, we will be in-touch
This field is required
This field is required
This field is required
Most common questions
I lost my instructions, where are they on-line?
Great question, we have a link here to download the file. Happy Listening.
Getting the S:One to pair in Single mode.
This is a common question. With our focus on simplicity on the user interface, we only have the dial and the 7 LED's. Therefore, a common issue is that folks need to press the dial in 3 times. The first press is battery life, the second is the "mode" and the third press is ENTER or ACCEPT. So, press the dial 2 times, chase the LED around to the 4th position (or the center) press enter or a third time. That LED should flash once red and the Site:1 will show up in your Bluetooth settings.
Connect to it and the speaker will chirp.... ready to play. Here is a video of this as well. Enjoy!
Pairing two S:ones to make an S:Stereo
This can be a tricky one. How our system works is the source connects to the Left speaker and the Left speaker forwards on the data to the Right speaker and keeps them synchronized. First, put what you want as the left speaker into your Bluetooth settings, as shown in the question above. This allows your source device to "remember" the Bluetooth ID. Then, pair the speakers.
Do not connect to them until after they are paired.
As in setting up any of our hi-bit rate Bluetooth networks, the dial must be pressed 3 times. First press is the battery life, second is the "mode" and third is accept the mode. Put the speaker you deem right in the right mode first. Do this by pressing the dial 2 times and chasing the LED around to the 6th position (from left to right) press the dial a third time. This tells the speaker to be in right mode. Then the other speaker press the dial 2 times and chase the LED around to the second position and press the dial in a third time. The 7th LED will flash red and blue - which means "looking for a buddy".  
Once the flashing stops, turn the dial. If both speakers blue LED's are in sync, viola. There is a stereo pair. Now connect to the bluetooth device you had in your settings, the left speaker will chirp... ready to play. Again, see video below.
How long does it take to get my speaker after I order?
Typical lead-times are 10-14 business days. We have worked hard and are working hard to reduce them, but this is a hand-crafted musical instrument and it does take some time to make it. Should you have ordered a custom speaker, please allow for longer lead-time. In addition, you can reach out to a member of our customer service team and inquire about an order, by emailing orders@princeton-audio.com
This 365-Day thing is insane, how does it work?
We think you should be in control and therefore you need to listen to your speakers for up to a full year and pending there is nothing significantly wrong with it, we will take it back. To read the policy completely, click the button below.
Does your speaker play Bluetooth, wirelessly?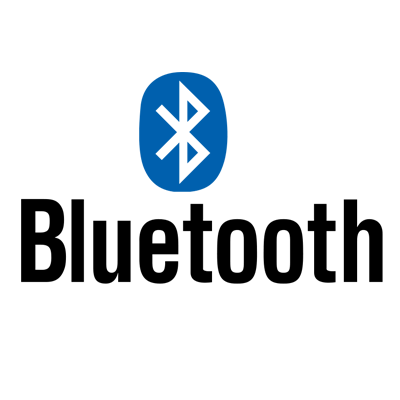 Yes. Our products have Bluetooth built-in. Our version of Bluetooth allows for super hi-bit rate audio and wireless stereo pairing.
How does the Grille attach?
The grille has magnets on the top and bottom and the speaker has the corresponding magnets BEHIND the wood. The grille only attaches in one direction. Find the magnets on the grille and try to attach it vertically. If the magnets repel, switch it and they will snap to the right spot. Here is video about it.
A tonewood as defined by "the internet" is:
Tonewood refers to specific wood varieties that possess tonal properties that make them good choices for use in acoustic stringed instruments.
(We think they work pretty well in speakers, too.)
Our tonewood chioces are:
How are shipping charges handled?
You are responsible for the shipping charge, we are responsible for building the best speakers possible. Should you not like them for whatever reason, within a 365-day period, ship them back to us and if they look great and are taken care of, we will refund your money or replace them with something (another tonewood, perhaps?) straight away.
Please refer to our 365-day Sweet Sound Guarantee.
I pre-ordered a S:Woofer, how's that coming?
It is coming along. We have been working a lot on our website as we are an ecommerce company and the work on new products has been back-burnered some, but we hope to get moving on that soon. Let me tell you, this is going to be a killer piece of audio equipment.
How much of your stuff is really locally sourced?
Almost all of it. We are focused on it and have had to source somethings from overseas, like power adaptors. But we do try and get as much as possible here. There are significant challenges to that though and we will continue pledge we will do everything possible to not succumb to the pressures of increasing margins and decreasing quality.