It's all about the Music.
Posted Sometime during the Day • 17 November • Michael Pelland
---
Hangin' around listening to some 80's music and wanted to get this published. It's an interesting read and an update on a previous post...
No. 708
No.708 - Update
If you followed the Blog Post about good old No. 708 – I have a follow-on. The back-story cliff notes, should you not want to read the other post is this: Get a package over the Summer that is addressed to me at my house. (which was weird) and after mustering up enough courage to open it I find this amazing speaker that needed a bit of attention. No. 708. There is a letter in there from a guy who's came into possession of this Maple Beauty. It was his daughters…etc. (Read the post – its good) Anyway, I let this dude know that I will peek at it and do whatever needed to be done and send it back.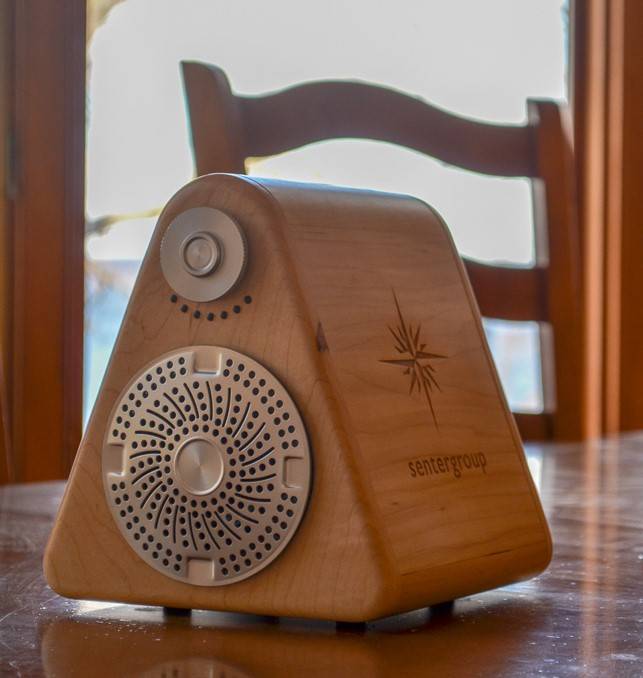 ---
For enthusiastic music lovers
Sign up for our audio event
---
If you read the latest post I kind-a went off the reservation and just recently started making it back to my former self. I attribute it to "burn-out" and it has taken months of baby-steps (What About Bob? – Comes to mind) and this speaker got lost in the whole mess. I completely forgot about it and was in no mental condition to look this over, I just knew it did not sound correct. I got poked from the Guy and it jarred my memory and I took some action. Went through the whole speaker, replaced the transducer and nipped and tucked here and there and viola… it was amazing – both looking and sounding. I sent it back and just received this last night.
              "Our daughter moved back to the US last week after a year of teaching in Costa Rica. The Princeton Audio speaker for her arrived today...on her 27th birthday. She is out with friends this evening and will get this tonight when she returns. We tested the speaker with some Bill Withers at high volume. Mmmmmmm....mmmmmm.... In the meantime, Oliver thinks it is pretty interesting."
On her Birthday no less… dude, you can't plan this stuff, and I get a cat video... sometimes: Life Just Happens
*Promises, Promises by Naked Eyes
Official Video - A blast from the 80's
Un-mute it, I love this song.... The video is horrid!
Inspired by No. 708 and the story, I "promised" myself to take every 100th speaker and gift it to someone ailing. The post about No. 708 for me, wasn't about the speaker… the post was about healing and what music can do for those in need of it. At the time, I was still making a few speakers here and there and plate No. 1300 came up and it went on this amazing Maple Speaker. I also was searching for my former self and reached out to Pastor Mike at Ripon Community Church and had some coffee with him (after I blew him off 2 times – I'm a dumbass) I told him I was compelled to do this every 100th thing and I had the speaker, now I just needed… someone in need. He put me in touch, through a channel to a woman in the area battling cancer. I figured that my situation was not life threatening, I should hang out with her and gift this speaker. I hoped it would help her, but more likely it would be me that received the help. I never did it. I just could not shake the funk I was in to go through with it and I apologize.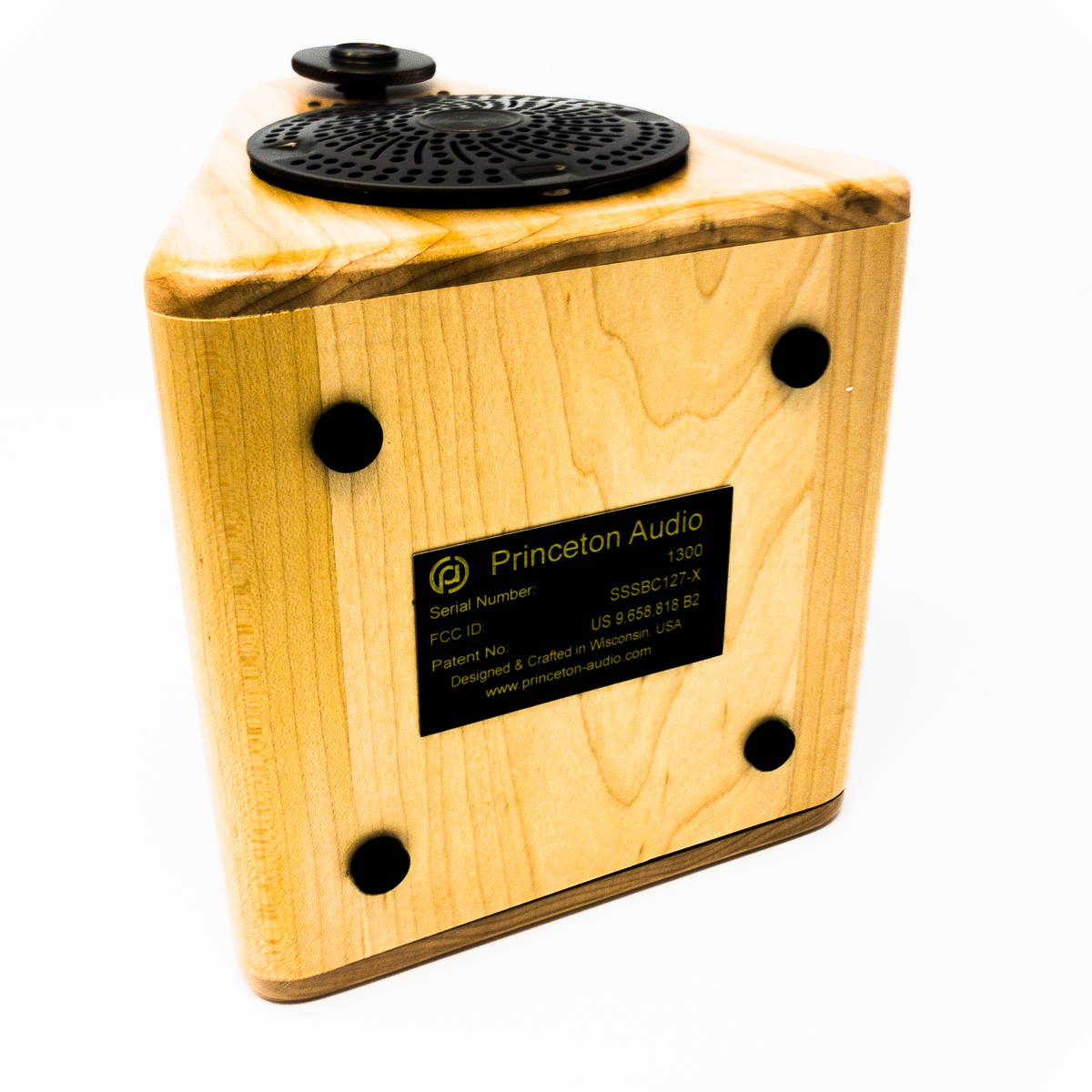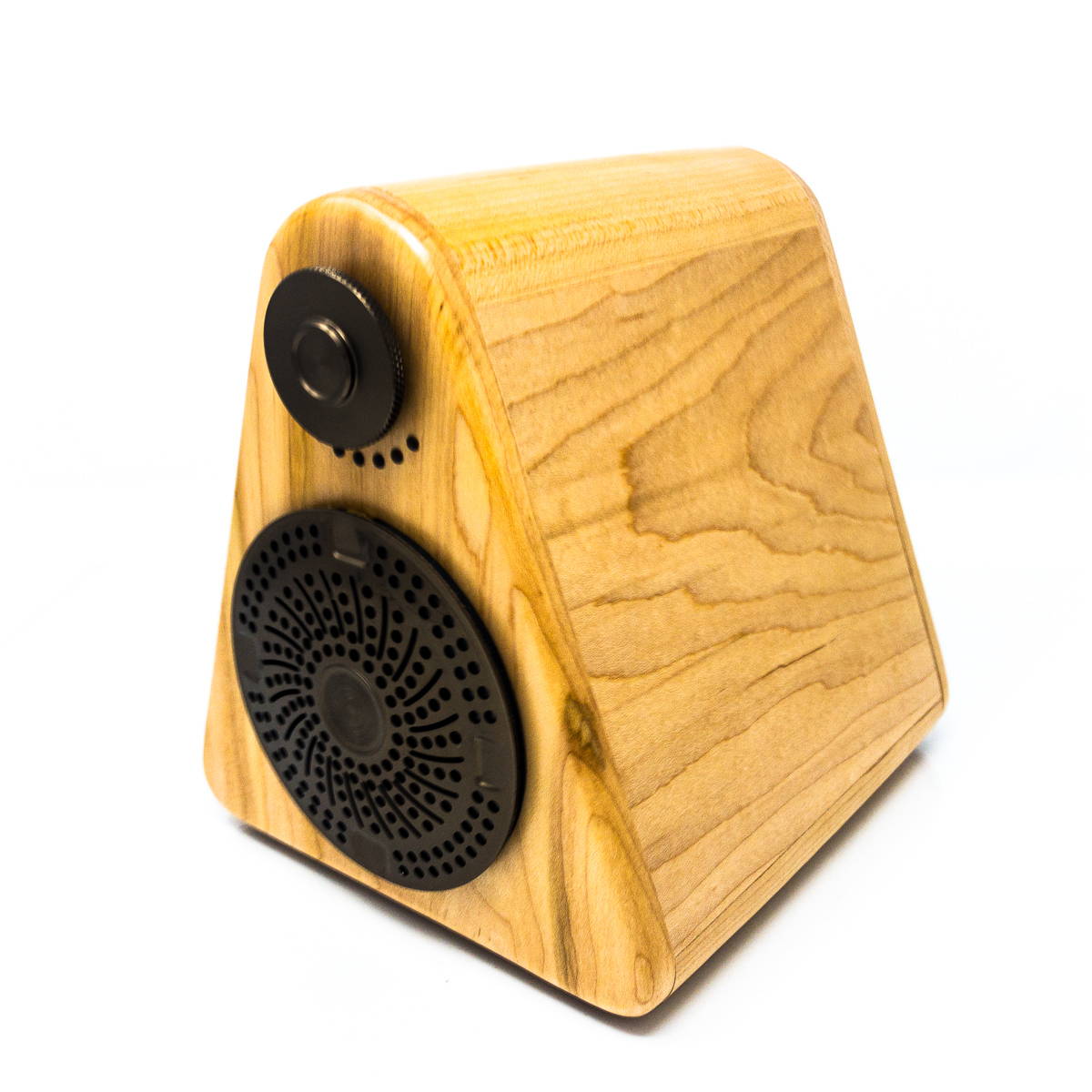 No. 708 collides with No. 1300
Accountability - That word, I hate it. The whole No. 708 thing forced me to deal with this promise I made myself and No.1300 and now… I am doin' it. I am wrestling with myself to garner up the courage to finish this and it is painful. I'm a grown man and I'm nervous about this. Moreover… I'm sitting freekin' typing this and going to publish it – why? I think it is all part of a process… For me to move forward, I need to finish what I started… all of it and that includes No.1300. (Not sure exactly how I am going to do all of it yet, but I'll figure it out)
I am going to hold myself accountable and just "get 'er done" and I am going to be better off for it.
It's sure is funny, how Life works…
After all, I promised.